BWI offers comprehensive aviation products liability insurance policies that provide coverage for aviation parts and components. Aviation product manufacturers can mitigate their exposure for parts they produce, in the event there are manufacturing defects, malfunctions, misuse or incorrect installation.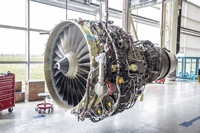 If you operate an aviation parts manufacturing business, you should consider a comprehensive aviation products liability insurance policy with BWI. Our manufacturers products liability policies are backed by A rated, aviation insurance companies, and our team is experienced in helping aviation parts manufacturers manage their risk.
Our Aviation products liability insurance policies offer the following coverages:
Personal injury and advertising injury coverages
Airport Premises liability coverage
Contractual liability
Non-owned aircraft coverage
Liability limits up to $100 million which includes bodily injury, property damage and grounding liability.
Aviation Products Liability policies are designed to protect the policyholder or manufacturer, against third party legal liability arising from physical damage or bodily injury as a result of a manufacturing defect, malfunction, misuse or incorrect installation of a manufactured aviation product.
BWI is a family-owned, nationwide insurance brokerage specializing in aviation insurance since 1977. Our dedicated Aviation Insurance Professionals are highly trained, hand-picked and experienced in helping repair shops, airports, FBO's, and other aviation businesses, obtain the very best insurance coverage.
BWI | The Future Of Aviation Insurance
Family Owned Since 1977 | Nationwide | Forward Thinking
What makes us different? Our office is open 12 hours a day, our team is hand-picked, well-trained and every single customer has their own dedicated Aviation Insurance Professional.
Get a no-obligation, customized Aircraft Products Liability Quote at www.bwifly.com or call 800.666.4359