Airplane insurance is not what you think it is. Most people think that there are hundreds of airplane insurance markets and that obtaining coverage is simply and easy. Insuring an object that can fly hundreds of miles an hour while carrying passengers takes a different and more focused approach than traditional insurance.
In the U.S., there are more than 300 car insurance providers vs less than 15 airplane insurance companies. Due to the unique risk nature of insuring an aircraft, most airplane insurance companies specialize only in aircraft and aviation related insurance.
We put together this basic airplane insurance guide to help everyone understand some basic aspects of airplane insurance.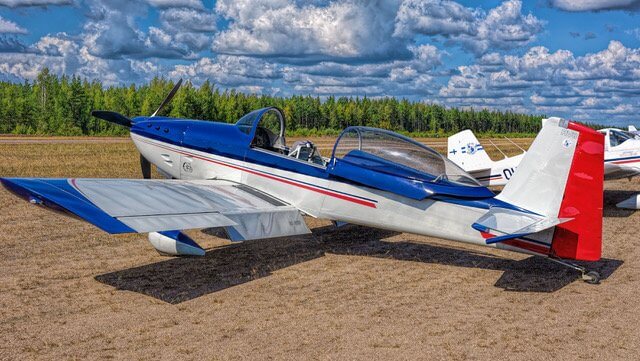 What does airplane insurance cover?
Airplane insurance by default covers your liability arising from the operation of your aircraft and can optionally cover the physical damage to your aircraft.
Liability is the primary coverage on an airplane insurance policy and protects the aircraft owner in the event bodily injury or property damage occurs while he or she is operating the aircraft.
Physical damage, also known as hull coverage, covers damage to the aircraft itself.
Airplane insurance does not cover the crew/pilots.
What are the typical liability limits on an airplane insurance policy?
Most single-engine or privately flown airplane insurance policies include $1,000,000 total liability coverage, limited to $100,000 per passenger.

Example: If you had 3 passengers in your Cessna 172 and you had a major accident or loss, the insurance company would pay a maximum of $100,000 per passenger for any liability claims made against the aircraft owner. You would have the remaining $700,000 in coverage left for any claims arising for property damage or bodily injury outside of the aircraft.
The above example is what's known as (per passenger) coverage, which provides coverage for each passenger in the amount of up to $100,000 and the remaining balance is fully available for damage outside of the aircraft. The alternative to per passenger liability coverage is per person, which limits liability coverage to each person, inside or outside of the aircraft. Per passenger is broader coverage and the most common type liability offered.
What does airplane hull insurance cover?
Hull coverage covers physical damage to your aircraft and is based on agreed value.

Agreed value works like this:

You request an airplane insurance quote and you state that your airplane is worth $50,000 for example.
The insurance company comes back and offers a quote with $50,000 as the stated hull value. (This means the insurance company is agreeing with you that your aircraft is worth $50,000)
You bind/start the policy and you have a total loss. The insurance company will pay you $50,000 less any deductibles, to make you whole again.

If the insurance company does not agree with you on the value of your aircraft. They will either decline to offer a quote or ask for justification to prove the hull value. Justification may include receipts of equipment installed, blue book valuation, equipment lists, aircraft exterior or interior condition notes, etc.
Floats or Amphibs: If your aircraft is on floats or amphibs, you need to provide the value of the floats/amphibs. Once the value is noted, these are included within your total hull value. For example: If you have $140,000 in hull coverage with $40,000 set aside for the floats, in the event of a total loss the insurance company will pay $140,000. If your floats are detached and damaged or stolen, you have $40,000 set aside for the floats themselves.
What are the steps to getting an airplane insurance policy in place?
 Step 1: Contact a broker that specializes in airplane insurance. BWI has specialized in airplane insurance since 1977 and is among the top airplane insurance brokers in the Country.
 Step 2: Provide your broker with all the aircraft details including: N number, value, home airport, if it's a new purchase, estimated purchase date, etc. Your broker will also need all of the pilots information including: Pilot names, date of birth, complete hours including total time, time in the make/model, time in type, claims history, etc.
 Step 3: Based on your brokers experience and knowledge of the market, your broker will shop around and obtain several insurance quotes. Your broker will present you with the best insurance quote based on coverage, company, your situation, the aircraft use and the best price.
 Step 4: Once you have an insurance quote, they are typically valid for 30-90 days and can be activated when you are ready to start coverage. All airplane insurance policies are written for 1 year annual terms.
What does an Airplane Liability Only Insurance Policy typically cost?
A 1year airplane liability only insurance policy including $1,000,000 in liability coverage typically runs between $275-$750 per year depending on the make/model of the aircraft, number of passenger seats, pilot qualifications, etc.
What is the cost to add hull coverage to my airplane insurance policy?
The cost of hull coverage depends on the amount of hull coverage you are requesting, combined with the aircraft, pilot qualifications, use of the aircraft, etc. Hull coverage is typically between 7-14% of the amount of coverage requested. A 7% hull rate for example on $68,000 in hull coverage would add $476 to an annual airplane insurance policy.
Why should I choose BWI as my Airplane Insurance risk manager?
BWI specializes in aviation insurance and has done since 1977. Our team of highly trained, insurance professionals can guide you through the insurance process and make sure you have the best airplane insurance policy at the lowest rate to protect you and your aircraft.
BWI is one of the largest airplane insurance brokerages in the Country and our agents have experience in assisting thousands of aircraft owners get insurance policies.
BWI is a family owned brokerage, celebrating 44 years in business and based in Southern California. BWI has invested in state of the art and innovative technology designed to give our agents an edge in shopping for airplane insurance and providing an amazing experience for our customers.
How do I get an Airplane Insurance quote?
You can submit a quote request in 5 minutes or less by clicking this link or by calling one of our airplane insurance professionals at 800.666.4359