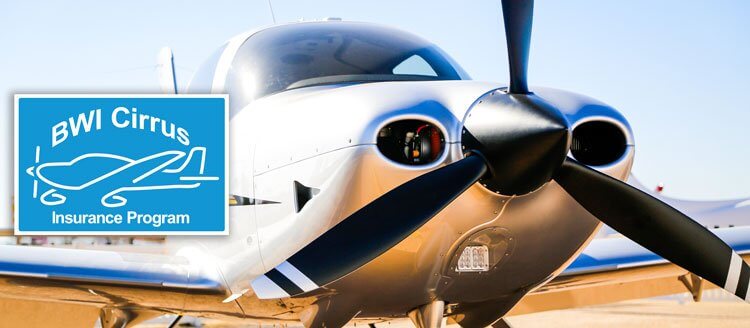 Corona, CA – January 16, 2019 – BWI announces The BWI Cirrus Insurance Program designed from the ground up, to offer lower insurance rates, better coverages, more flexibility and extra benefits specific to Cirrus Aircraft Owners, including the SR-20, SR-22 and SF-50.
"At BWI, we are constantly working on new and innovative programs and initiatives as we continue to push the boundaries of the Aviation Insurance Industry. Everything that we do, from developing our own state-of-the-art quoting software, to creating new insurance programs, centers around building an Aviation Insurance experience second to none" said Matt White, Owner of BWI
Program Benefits
•Lower Insurance Rates
Leveraging our new quoting software, we are able to shop and compare multiple insurance companies every year, ensuring our Cirrus Owners always pay the lowest insurance rates.
•Multiple Insurance Companies
Our program is backed by multiple A+ rated aviation insurance companies, giving us the opportunitity to offer more options and better coverage.
•Increased Liability Options: 1Mil/100k, 1Mil/250k, 1Mil/1Mil
Cirrus Owners expect higher liability limits to protect their passengers and we can offer liability coverage up to 1Mil1Mil
•No Minimum Pilot Requirements
From Students to ATP Pilots, our program has a solution for the entire community.
All members receive an exclusive BWI Cirrus Insurance Program hat
See Our Press Release https://bwifly.com/blog/bwi-announces-cirrus-insurance-program/