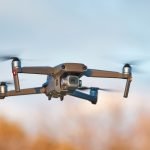 Drone Liability Insurance is designed to protect you in the event that your Drone injures someone or damages property and it also provides legal defense in the event that you are sued. This liability coverage is called Bodily Injury, Property Damage and Legal Defense.
At BWI, we offer 1 year annual drone insurance policies backed by 5 star A+ rated aviation insurance carriers. All of our annual Drone Insurance policies include Drone Liability Insurance starting at $500,000 per occurrence, all the way up to $25,000,000. Most of our Drone Insurance policies include $1,000,000 as the standard liability coverage, which is in line with most airplane insurance policies.
Drone Insurance Cost, for Drone Liability Insurance policies only (excluding hull coverage) typically range between $600 and $750 per year for $1,000,000 in liability coverage. Our policies typically also include advertising liability coverage, which protects you in the event you are sued in connection with advertising of your goods or services: libel, slander, invasion of privacy, copyright infringement, etc. Please see our policy or speak to an agent for detailed and accurate information regarding advertising liability coverage.
At BWI, we only insure Part 107 rated drone operators and we offer commercial drone insurance policies with both Drone Liability Insurance and options to add drone hull or payload insurance.
Most commercial drone operators need serious and professional liability insurance and insurance is typically required at job sites before any work can be performed. Our drone liability insurance policies are backed by our excellent customer service and include as many certificates of insurance as required for no additional charge.
BWI is the Nation's Leader in serious, commercial drone insurance policies and we would be more than happy to offer free advice or a full Drone Insurance quote.