Protect yourself against liability claims and protect your drone with a comprehensive professional drone insurance policy from BWI. We offer full-annual drone insurance policies backed by A+ rated aviation insurance companies.
BWI is the Nation's leader in Drone Insurance with thousands of drone businesses insured. We specialize only in drone and aviation insurance and our team is well trained and highly experienced in insuring every type of drone risk.
Drone insurance policies from BWI include full liability coverage with limits from $500,000-$25,000,000. This range in limits gives you the best options to save money and also the power and confidence to bid on the largest drone jobs.
Submit a professional drone insurance quote request or call us at 800.666.4359
We also offer hull or physical damage coverage, which covers damage to the drone, attached equipment or its payload. Physical damage coverage is available in amounts from $800 and up to $500,000 for sophisticated drones and equipment and covers accidental damage and theft worldwide.
Our drone insurance policies also include many additional coverages and benefits, such as advertising liability coverage, free unlimited certificates of insurance and your own dedicated insurance agent.
All of the above make Drone insurance policies from BWI some of most comprehensive drone insurance policies available starting at only $475 per year.
Drone insurance from BWI is backed by our top-notch customer service: Our office is open and staffed 12 hours a day. Each insured has their own dedicated insurance agent that you can call and text directly. We also offer easy monthly financing and a variety of payment methods.
Submit a professional drone insurance quote request or call us at 800.666.4359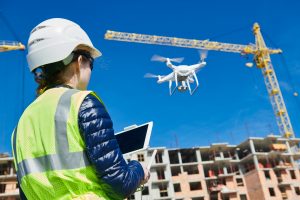 Uses and Industries Covered
Agriculture Education, Research & Development
Infastructure Inspection & Support
Mapping/Geophysical
Movie.TV Production
Property Survey/Inspection/Real Estate
Surveillance
Commercial Photography/Videography
Events (Concerts/Sports/Weddings etc.)
Instruction and Training
Media/News Gathering Package Delivery
Sales/Demo
Wildlife/Conservation/Environmental
Construction
Fire Fighting/Support
Law Enforcement
Military
Private/Hobby
Search and Rescue
Submit a professional drone insurance quote request or call us at 800.666.4359
5 Reasons You Need Drone Insurance Today
1. Protect Your Business
An annual drone insurance policy typically includes between $500,000 to $25,000,000 of liability coverage.
Why do you need this? Accidents, Distractions and Mistakes happen everyday, even to the very best drone pilots. Liability Insurance covers accidents including bodily injury, property damage and provides a legal defense in the event you get sued.
2. Leverage Insurance To Get Ahead Of Your Competitors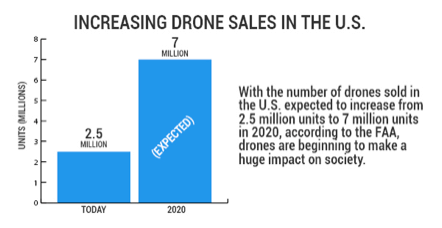 The drone industry is growing exponentially and so is your competition. Some of the best drone jobs will have multiple companies bidding, and most of them will have great websites, experience and good references. Having a full annual insurance policy backed by an A+ rated insurance company gives you a leg up and increases your credibility. After all, who would you choose between a company that's fully insured or someone using a Pay-As-You-Go App?
3. Protect Your Equipment
You've probably spent a good chunk of change purchasing your drone, equipment, cameras, backup equipment, etc. In the past hull coverage for drones was not offered as the risks were viewed as too high for the insurance companies. Hull coverage is now offered by most insurance companies and it's really quite a good deal. Hull Coverage exists to protect your drone in the event of a crash, it protects against water damage and even theft. Hull Coverage offered by Global Aerospace for example protects your drone anywhere in the world, even if your luggage is lost while you are traveling!
4. Lock In The Lowest Insurance Rates
Since the drone industry is so new and rapidly evolving, insurance rates have fallen almost 50% in the past 2 years. This won't last as rates have now stabilized and are predicted to rise in the near future. When you get an insurance quote, your rate is typically locked in for 90 days even if you don't start the policy right away. It's always a good idea to lock in low rates.
5. Annual Policies Are Packed With Additional Coverages
Most annual drone insurance policies have many additional coverages built into the rate, that you really should take advantage of.
For example, annual policies from BWI include unlimited certificates of insurance. Almost every job site will require you to show proof of insurance even name the company on your insurance certificate. Some companies charge $25-$50 per certificate and this can add up. At BWI, there is no extra charge for certificates of insurance.
Submit a professional drone insurance quote request or call us at 800.666.4359