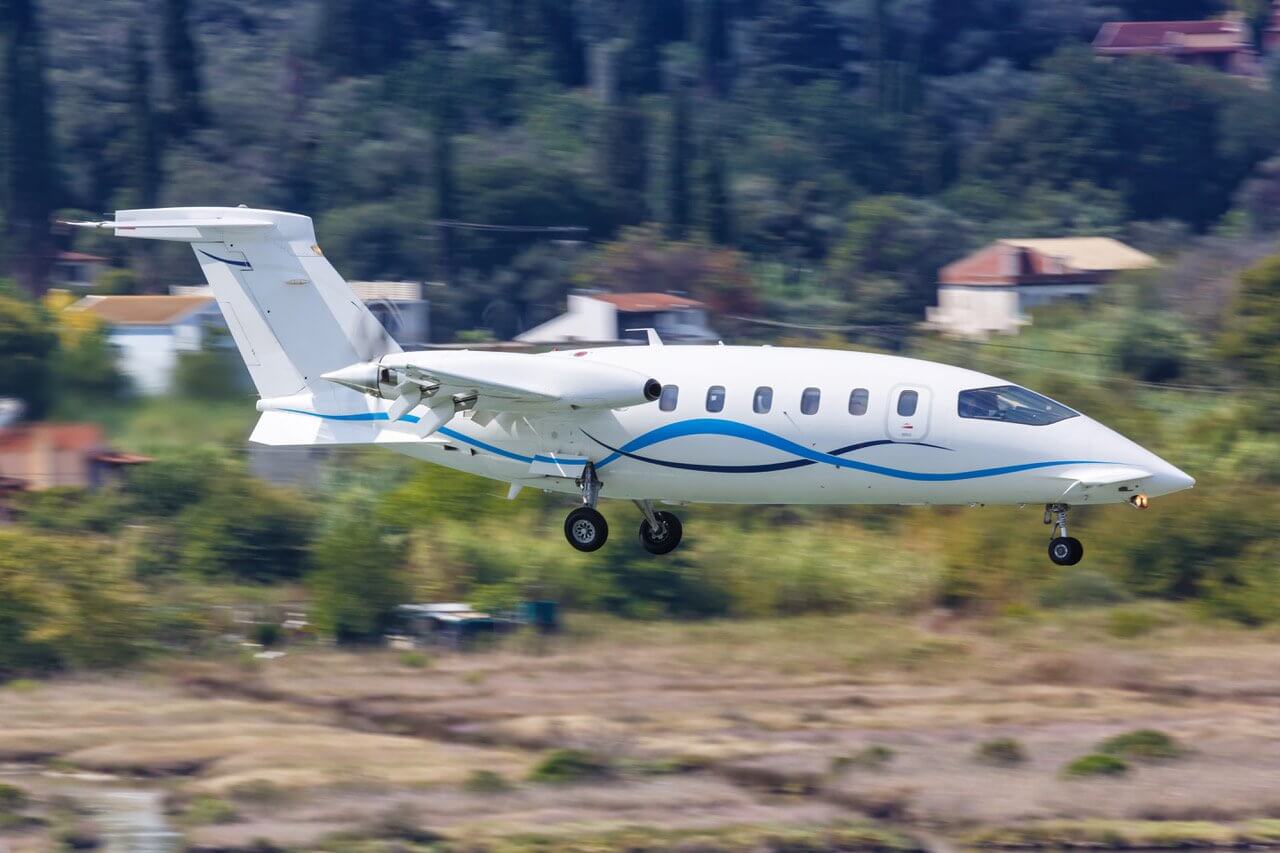 Overview:
The Piaggio P.180 Avanti was part of a wave of new-generation planes in the 1980's designed to appeal to exclusive executives of Fortune 500 companies looking for private air travel. Manufactured in Italy since 1986, the Piaggio P.180 Avanti seats up to 9 people and can be flown by one or two pilots.
It has a unique three-surface configuration in that it has three lifting surfaces in the foreplane, central wing, and tailplane. By 2005, 100 aircraft had been delivered when an improved Avanti II variant obtained European and U.S. certification. There are multiple civilian variants and the Piaggio P.180 is flown by the militaries of multiple nations with the primary user being the Italian Armed Forces.
General characteristics of the Piaggio P.180 are as follows:
Crew: 1
Capacity: 7-9
Wingspan: 46 ft
Empty Weight: 8, 375 lb
Maximum Speed: 460 mph
Cruise Speed: 366 mph
Range: 1,510 nmi
Piaggio P180 Insurance Cost Breakdown:
As of February 2021, there are 6 carriers quoting Piaggio P180 insurance in the U.S. We consider qualified pilots to have at least a private license, MEL/IFR ratings, with 3,000 total hours, 1,500 Multi-Engine/Turbine and 100 hours in the make/model.
For an annual policy with $1,000,000 in liability only coverage.
 Premium range for qualified pilots: $12,180-$16,500 per year.
For an annual policy with $1,000,000 in liability coverage and $1,000,000 in hull coverage
 Premium range for less than qualified pilots (low-time/etc): $40,000-$55,200 per year.
For more information or to get an actual Piaggio P180 aircraft insurance quote, please fill out a quote request online here or call us at 800.666.4359
-The BWI Team