Get the protection you deserve on the ground, while you fly through the air!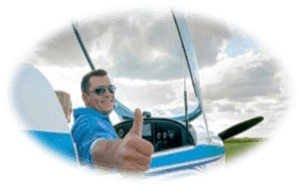 Dear Pilots and Families:
Here at BWI, we are pleased to provide you with the opportunity to enroll in our new Aviation Friendly Life Insurance Program.
In the past, here at BWI, many of our pilots have expressed a need to add to their life insurance programs through our individual, highly rated, life insurance program.
With many relying on their earned and retirement incomes for their families, or wanting to provide a family legacy, perhaps you should take a few moments to consider this important benefit. Some of the many reasons why you should consider life insurance today are obvious:
Mortgage – Loan – Debt Cancellation
Educational Funding
Final Expense Funding
Equalize Inheritances/Gifting
Increasing Survivors' Estate Assets
Providing Income Replacement Paychecks
In addition, our NEW programs may offer you "living benefits". These allow you the ability to collect much needed cash in times of a Terminal Illness, Critical Health Care Changes to help with personal care.
Don't wait! Rates have never been lower, and a wide selection of plans, programs and protection terms are available to customize your protection and price goals. Get your QUIKQUOTE today!
For more information please call (800) 666-4359 or click this LifeLink